Worst Career-Ending Sports Injuries
These athletes were at the top of their game, until injuries shut them down for good.
Getting paid millions as an athlete doesn't make you immune to injuries—if anything, it makes them more painful. On top of the months, maybe even years, of painful rehabilitation, there's the added agony of watching a multi-million dollar future—and all the accolades and hot women that come with it—go swirling down the toilet.
So if you ever watched your dreams of Olympic greatness, or even local greatness, get dashed by a torn ACL or a sprained hamstring, know that these athletes have experienced the brutal agony of watching lucrative careers come to a complete halt due to nothing more than bad luck.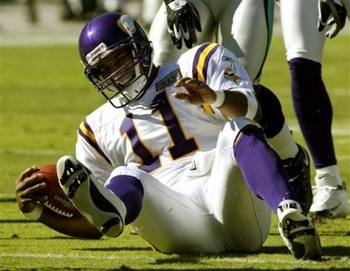 See all the most brutal career-ending sports injuries >>