20 Most Beautiful Sports Stars and WAGs
The 20 sexiest sports stars who would make us consider appearing on reality TV.
We've got to hand it to ABC: The Bachelor has managed to make 20 hot women fighting over one man who sleeps with several of them and then breaks their hearts one-by-one appear romantic instead of completely sleazy.
Sure, we're not big on reality television, but if we got to choose from these 20 sports hotties, we'd be ready to sign away our privacy for the next six months. Although it would be torture to have to choose who to eliminate each week.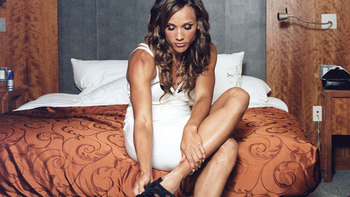 See the 20 Sports Hotties Who Could Be the Next Bachelorette >>